After multiple requests from our members about Qshave Cool Black Luxurious, Tony, one of our remarkable members, has written "a couple of words" about the famous clone.
QShave Cool Black
Basically it is the known Qshave but it has some small differences, with the most important one to be its color and its dye, it is an upgraded Qshave on its metal (mold) but also its dye, the handle also is higher and more like the Futur.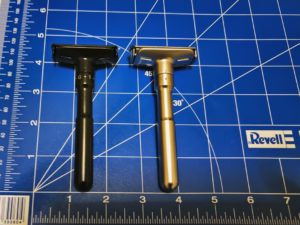 Although initially I said that I wouldn't deal with it, I did, because of my many friends, I write this to say that, many Qshave passed through my hands, over 15+ Matte, chrome and three Cool Black.
Cons…
I found various problems, such as blade alignment problems, bumps in the elevator mechanism, crooked lifting mechanism (whole), main shaft defects, painting problems from few, to many and serious. In a summary, from the 20 Qshave the two were thrown away…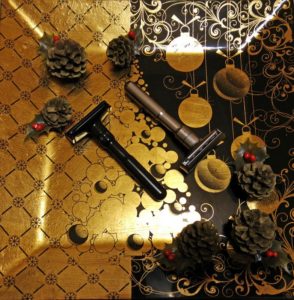 Pros…
The last batches have a difference in the overall weight of the Qshave, mainly due to the handle, but the problematic were all around 98g, while the others who came more recently were 85 to 86g and don't have any flaws, all three Qshave Cool Black I received justify "Luxurious" finishing that could be envied by Futur*!
Plating?
Qshave reports: Matte chrome plated over zinc, and of course it is molded zinc, with chrome matt paint on top, not plating!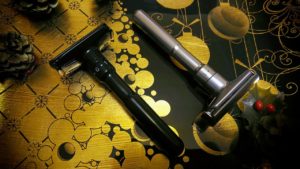 The Qshave cool black luxurious can be found at the official Qshave store at Ali Express along with 5 QShave blades at the (current) price of 13 $ of course if you want to act as a big spender, with 19 $ you can get the set: shaver, base and 5 razor blades.
If you would like to read more on the forum, you can click here.